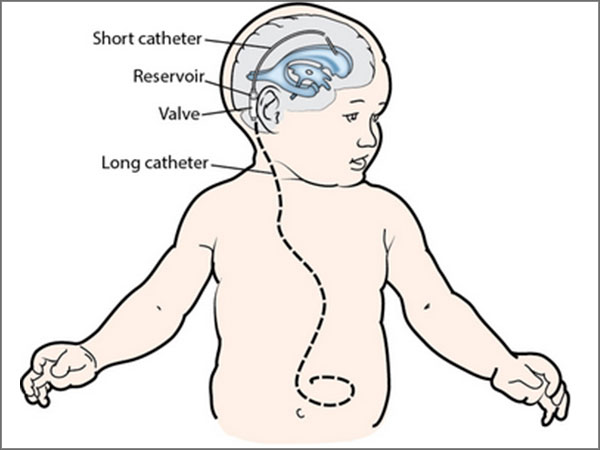 A VP shunt has three parts
One way valve and a reservoir that controls the flow of fluid
A short catheter that drains the fluid from the brain. It is attached to the valve and is placed at the side of the head.
A long catheter that moves the fluid into the abdomen from the valve. It is tunneled under the skin from the head into the abdomen.
In the programmable shunt there is a chip in the valve, which controls the pressure above, which the fluid will drain out of the brain. The pressure in the valve can be programmed and the amount of fluid drained can be decided. The pressure in the valve can be changed from outside as and when desired according to the clinical situation.
Precautions to be taken while using a programmable shunt.
All magnets have to be kept away
No magnetic therapy pads and pillows should be in the vicinity
I pads should be avoided
No audio head sets
If one has to get MRI with a programmable shunt, it has to be reprogrammed after MRI
People with programmable shunts can use cell phones